120 Acres For Sale Pope County
Property Details
Coordinates:
37.365308 / -88.624517
Price Per Acre:
$3,275.00
Managing Broker: Jarod Jackson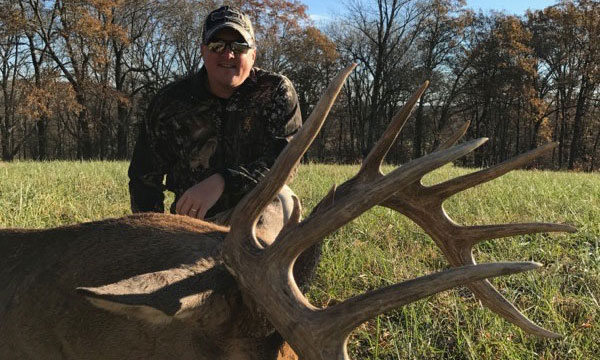 * Required
Contact Managing Broker
Big Buck Whitetail Hunters. This is as good as it gets for a small property. This is 120 acres of Big Buck paradise with the pictures to prove it. Boone and Crockett Bucks on this property annually. Land owner is only shooting 5 year and older bucks off of the farm. He knows this by the history of trail cam photos. This property holds an abundance of deer and Turkey. 3 hidden food plots have been limed, fertilized, and planted to the property.
Road system has been added in as well. In the center of the property is an old Open ended pull in shed great for equipment and small tractors. A power line runs through The center of the property giving the land owner an opportunity to plant the center of the farm and draw every deer to the center. You will WILL have Pope and Young trophy bucks on this Property every single year. It is the bedding area for the whole agriculture farm field Region. Excellent trail cam pictures. Powerline has been planted to standing corn just for the deer every single year. Farm is gated and view by appointment only.
Jarod Jackson Managing Broker
NOTICE TO BUYERS: The information contained herein is provided as general information only and deemed reliable but the accuracy cannot be guaranteed. The information is provided without any guaranty, warranty or representation, expressed or implied, made by Hunt & Farm Realty LLC, or any related entity, as to the accuracy or completeness of the information. The information is presented subject to errors, omissions, change of price or conditions, prior sale or withdrawal without notice. Prospective purchasers should make their own investigations, projections and conclusions concerning the information.